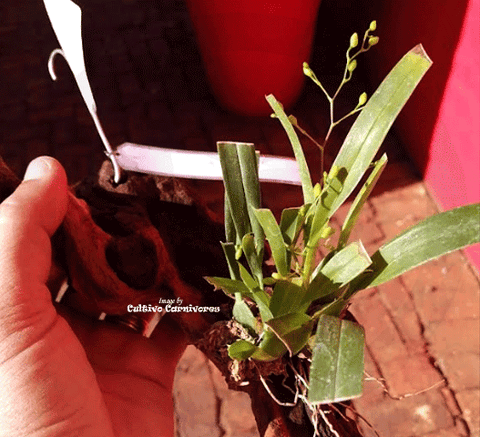 MINI ORCHID mounted on DRIFTWOOD #19 🌱 Limited Release!
available online only
courier or collect >>> FREE SHIPPING over R2000
Estimated delivery between 20/11 and 29/11
---
---
---
💡 MINIATURE ORCHIDS MOUNTED ON DRIFTWOOD 💡
Limited release
 🌱 #19
Individual and super unique - an awesome gift for him or for her!
Miniature to small sized
Perfect for large tropical terrariums, paludarium builds and windowsill growing
Warm to cool growing epiphyte
Likes Humidity
Medium light, soak in water for 10 minutes every 2-3 days
---
Pssst... have you seen these?
MINI ORCHID MOUNTED ON DRIFTWOOD