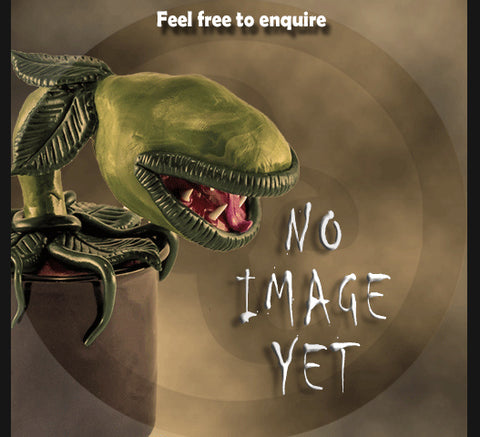 * Images supplied * © Wistuba
FREE shipping for orders over R2000
EARLY ACCESS > Nepenthes ampullaria, speckled, tricolor (Tayeve, Irian Jaya) AW * 22-25cm (bareroot)
Only available while stocks last
ℹ️
Learn more
about the difference between Fresh imports and Early access plants
On offer
Special import from Wistuba - exotic plants

Growing conditions:  Lowland
Seller description 
Large form of this wonderful species with speckled pitchers. Nepenthes ampullaria clearly belongs to the plants with unusual growth habit. In Nepenthes ampullaria, from a certain size of the main shoot, a large number of basals are formed, which are characterized by large pitchers on vanishingly small leaves. From a certain age onwards, this can lead to a sea of large basal pitchers being formed around the main shoot, which seem to simply stand freely on the ground

This is N. ampullaria's way of "detrivory", using detritus falling into the pichers as fertilizer. However, these lower pitchers also provide habitat and shelter for many animal species. Even one of the smallest frog species discovered to date, Microhyla nepenthicola, uses the pots as a spawning ground

In the wild, N. ampullaria inhabits swampy forest areas in Borneo, New Guinea, Malaysia, the Maluku Islands, Singapor, Sumatra, Thailand and other small areas below 1000 m.a.s.l. (higher altitudes, however, have already been recorded). This makes the species one of the most widespread of the genus

The almost spherical, laterally flattened pitchers are absolutely characteristic for this species

Extremely interesting species for every lowland setup, if the space for larger plants is given.



---
Pssst... have you seen these?