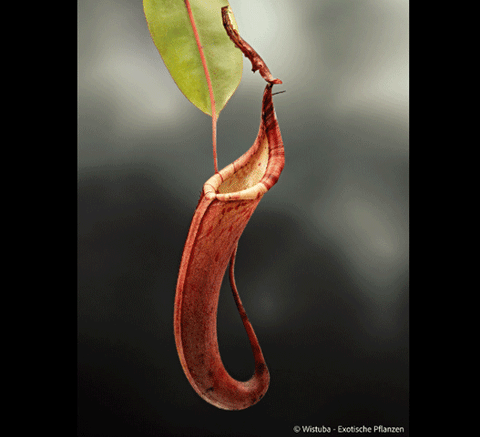 * Images supplied * © Wistuba
FREE shipping for orders over R2000
EARLY ACCESS > Nepenthes dactylifera (was N. faizaliana) (Borneo) AW * 01 * 15-18cm (bareroot)
Only available while stocks last
ℹ️
Learn more
about the difference between Fresh imports and Early access plants
On offer
Special import from Wistuba - exotic plants

Clone:  01

Growing conditions:  Highland
Seller description 
Originally grouped under the name nepenthes fusca, nepenthes dactylifera is a colorful, easy to grow species. Native to Borneo, it is closely related to nepenthes zakriana and is one of the most vigorous nepenthes there are

Nepenthes dactylifera produces beautiful, elongated pitchers which are bright orange in color with intense red speckling, and its stem is also bright red, making for a very eye-catching plant

Perfect candidate for a sunny windowsill or a terrarium!
---
Pssst... have you seen these?