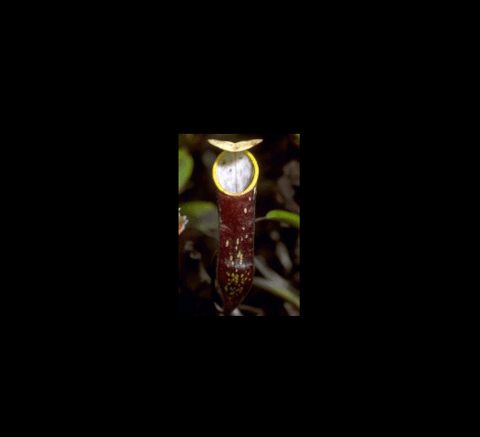 * Images supplied * © Wistuba
FREE shipping for orders over R2000
EARLY ACCESS > Nepenthes muluensis (Gunung Mulu, Borneo) AW * 01 * 8-10cm (bareroot)
Only available while stocks last
ℹ️
Learn more
about the difference between Fresh imports and Early access plants
On offer
Special import from Wistuba - exotic plants

Clone:  01

Growing conditions:  Highland
Seller description 
Extremely pretty, contrasting species from Borneo

The lower pitchers are black coloured with light spots and stripes on the pitcher and peristome. The shape is tubular with a widened base and prominent wing bars, with extremely long fringes

The leaves lance-shaped with a red midrib and red or dark green in color.
The upper pitchers are also black with more light spots and usually white peristome with white lid. Extremely nice contrast! The wings on the uppers are reduced

The name "Muluensis" describes the origin of the type plant, but the species has been found on other mountains in Sarawak. There it occurs at 1700-2400 m.a.s.l.
---
Pssst... have you seen these?