BUTTERWORT (Temperate): Pinguicula Lusitanica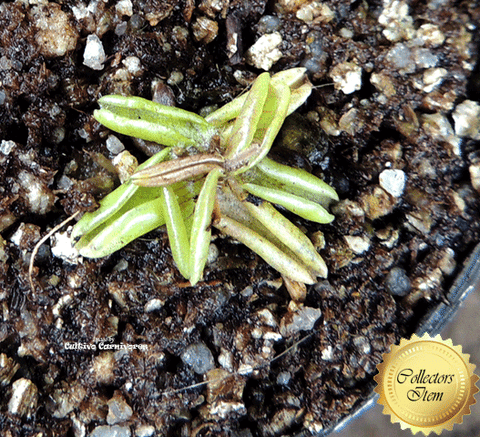 Eish...that boutique mystique! Seems it's gone sorry!😢
🔻 🔔 🔻
Availability is limited to stock on hand - unfortunately we can't tell if.. and when...
Should something similar pop up in the future, we'll relist it here as soon as it becomes available
---
---
Pssst... have you seen these?
5/5
Pinguicula Lusitanica - Butterwort
Pinguicula Lusitanica - Butterwort
Super healthy little plant
Pinguicula lusitanica live plants
I received my Ping.lusitanica plants a day after despatch, very carefully packed (I was worried about that being such small, delicate plants ), but was pleasantly surprised...no plants were damaged, the pot is sitting in a saucer of water, and two of the four plants already have elongating flower scapes.
I would give a 5* recommendation for this order !!
---
... ...