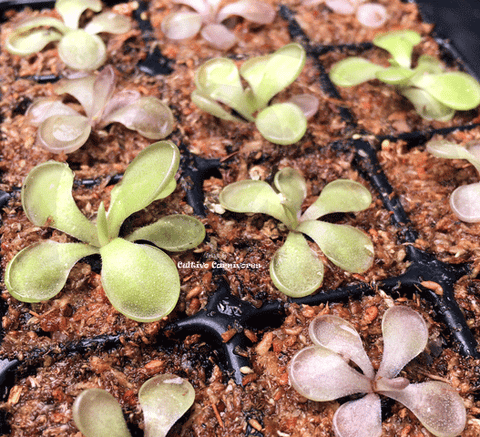 SPECIAL IMPORT: Pinguicula Hemiepiphytica x Cyclosecta ex BCP 🌱 15 plants (small clumps)
R3,604.00

15 % OFF 🔥You save

R636.00

on this HOT DEAL!
available online only
courier or collect >>> FREE SHIPPING over R2000
Estimated delivery between 20/11 and 29/11
---
---
---
ON OFFER

CULTIVO EXCLUSIVE 💎 On offer is 15 plants.  These small plants are currently in full summer growth and are around 2-3cm - images of larger plants are supplied to highlight individual characteristics
Plants are fully acclimatised and are sold bare root, ready to pot up for bushier growth, resell, planted in your carnivorous plant bog or mounted in a terrarium
Local shipping on this offer is free (custom rates apply for international orders)
STILL IN NEED OF CARNIVOROUS PLANT SOIL?
---
Pssst... have you seen these?