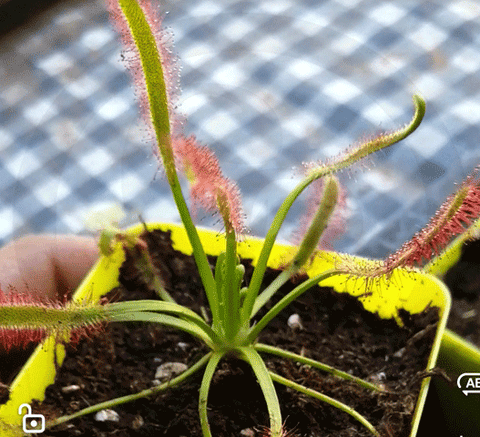 SPRING 2023 ☀️ 48 Plant VALUE PACK: Sundew SGS309 🌱 7.5cm Potted > Limited release!
---
* In stock
---
On offer:
Great savings on this limited release offer from our range of discount value packs.  Native to our very own South Africa, the Cape sundew is an easy to grow, upright variety, with leaves covered by sticky glue to lure and trap insects.  The perfect carnivorous plant for beginners
These are medium to large sized plants potted in 7.5cm nursery pots and ready to sell - Great for resellers!
Shipping & Delivery: 
Lead time 7-10 days.  We do not have a delivery service for bulk orders - You are welcome to collect from us in Centurion or arrange your own transport.  Crates and carry trays will fit 24 x 10cm pots and are available on order at R100 each
Freight costs and packaging expenses will be for the buyer's account and must be paid prior to any goods leaving the premises
Standard T&Cs apply
---
(Plants are available in bareroot form upon request)
---
Pssst... have you seen these?