RARE! COLLECTORS ITEM: Utricularia Fulva loc Rockhole, Australia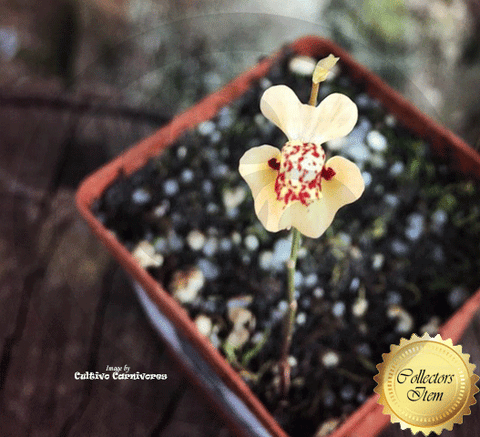 Eish...that boutique mystique! Seems it's gone sorry!😢
🔻 🔔 🔻
Availability is limited to stock on hand - unfortunately we can't tell if.. and when...
Should something similar pop up in the future, we'll relist it here as soon as it becomes available
---
---
Pssst... have you seen these?
Very happy customer-Utricularia Fulva 'Rockhole'
What a little stunner. Arrived per courier. Perfectly packaged with a beautiful flower. Thriving since arrival and putting out a 2nd flower for me.
Utric. fulva
I received my plug with a single magnificent "Oncidium "-like flower, well packaged, and in good condition !!
5*
---
... ...