SUNDEW: Drosera Binata var Dichotoma, Giant Form (Forkleaf Sundew)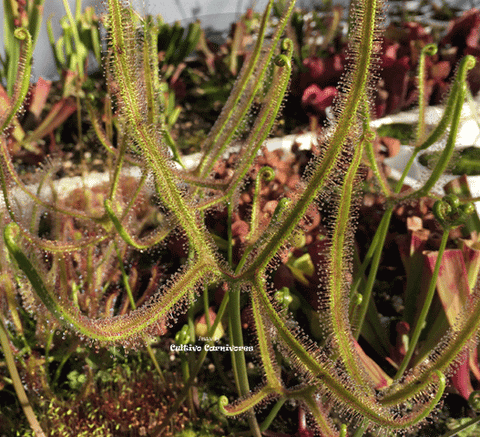 Eish...that boutique mystique! Seems it's gone sorry!😢
🔻 🔔 🔻
Availability is limited to stock on hand - unfortunately we can't tell if.. and when...
Should something similar pop up in the future, we'll relist it here as soon as it becomes available
---
---
Pssst... have you seen these?
Slick sticky sucker
There was a hatching of small flies just after I unpacked the perfectly undamaged plant. At one point it had 8 little flies trapped. The only problem with such great value carnivorous plants is addiction.
Drosera binata var.multifida f.extrema
I was pleasantly surprised to receive such a large adult plant, with no damage whatsover . 5*, I will be buying again !!
5 star
Drosera Binata var Multifida (Forkleaf Sundew)
---
... ...