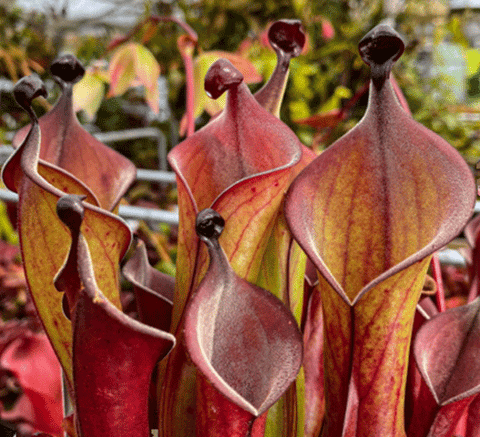 * Images supplied * © Wistuba
FREE shipping for orders over R2000
EARLY ACCESS > Heliamphora "Black Cherry" AW * 18-20cm * Flowering (bareroot)
Only available while stocks last
ℹ️
Learn more
about the difference between Fresh imports and Early access plants
On offer
Special import from Wistuba - exotic plants

Size:  Adult pitchers - flowering size

Growing conditions:  Highland
Seller description 
A very beautyful hybrid or a mutant of Heliamphora heterodoxa?  This originates from H. heterodoxa seeds that possibly were cross pollinated with something else from my greenhouse by an insect?
I consider to register it as Heliamphora "Black Cherry"
The lids are almost black and glossy! Very nice!
---
Pssst... have you seen these?