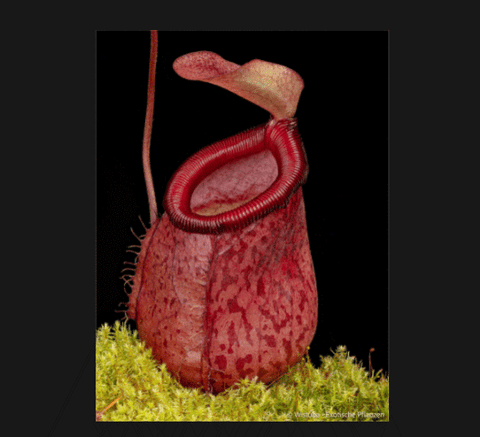 * Images supplied * © Wistuba
FREE shipping for orders over R2000
EARLY ACCESS > Nepenthes ventricosa x undulatifolia AW * ISC * 30-35cm
Only available while stocks last
ℹ️
Learn more
about the difference between Fresh imports and Early access plants
On offer
Special import from Wistuba - exotic plants

Clone:  Individual clone from seeds - individual seedling (ISC)

Growing conditions:  Intermediate
Seller description 
New hybrid with the Nepenthes undulatifolia described in 2011
This hybrid easily shows the undulating (wavy), namesake leaves of N. undulatifolia. The pitchers are ovate, bulbous, and spotted with a red ground color. The robustness of N. ventricosa makes the hybrid faster and more robust than the already fast-growing pure N. undulatifolia. The hybrid forms many pitchers that are quite large compared to the plant.
An extremely rewarding plant for beginners and advanced growers.
---
Pssst... have you seen these?