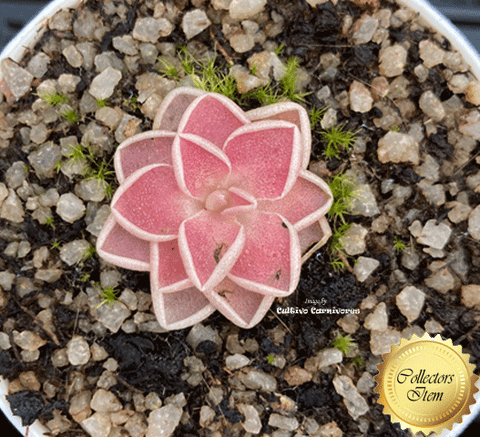 BUTTERWORT (Mexican): RARE! Pinguicula Ehlersiae loc Tolantongo, Hidalgo Mexico
available online only
courier or collect >>> FREE SHIPPING over R2000
Estimated delivery between 20/11 and 29/11
---
---
Received my Butterwort in Cape Town
Just taken delivery of my first Butterwort and very excited for the journey ahead. And was blown away with the care and attention to detail when packaging it. Haven't been able to find one in the Mother City. So, when I saw it on Cultivo Carnivores I just had to order it.
Pinguicula order
The plant were beautiful and clearly well taken care of. Therese's attention to detail with respect to the potting, is amazing. Her love for her plants is evident.
Excellent supplier!
Excellent service, great knowledgeable advice, great communication, products were of excellent quality. Will definitely use them again.
Pinguicula order
Great looking plants. My Ehlersaie unfortunately fell out of its media during transport but thanks to the great packaging and quick delivery, it was mostly unscathed and is settling in nicely.
---
... ...