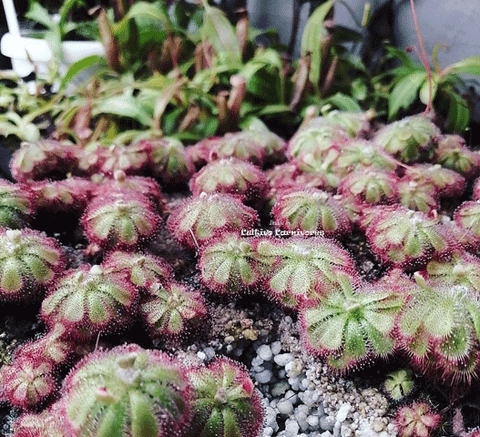 ⛱️ SUMMER BASH SALE ☀️ 5 x Drosera Admirabilis loc Palmiet River, RSA
R878.75

5 % OFF 🔥You save

R46.25

on this HOT DEAL!
available online only
courier or collect >>> FREE SHIPPING over R2000
Estimated delivery between 20/11 and 29/11
---
---
---
ON OFFER

5 x Drosera Admirabilis loc Palmiet River, RSA
CULTIVO EXCLUSIVE 💎 An easy to grow, small, rosetted sundew native to South Africa.  Reaches 3-4cm in diameter when mature and produces pink flowers on tall scapes
Plants are sold bare root, ready to pot up for bushier growth or planted in your carnivorous plant bog or terrarium
Drosera Admirabilis is a subtropical plant that grows throughout the year without the need for dormancy.  Best grown outdoors in a protected (frost free) area or semi-shade.  Due to its compact size, Drosera Admirabilis is also perfect for terrariums with artificial lighting.  Use distilled water to prevent humic acid build up on the crown and cut flowers for a healthy, dewy plant
STILL IN NEED OF CARNIVOROUS PLANT SOIL?
---
Pssst... have you seen these?